This will become "La Paz to Ixtapa" once we get there... A couple pictures to hold you over until then:

Anchored in a bay in Isla Espiritu Santo, rafted with Wyndeavor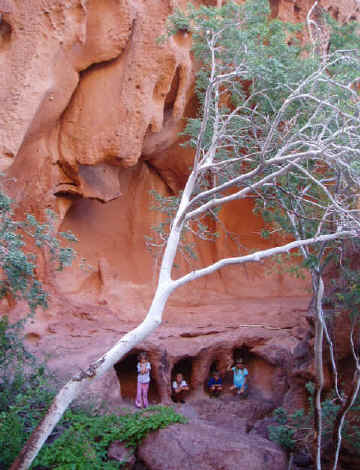 There are scary creatures living in the caves around Baja!

A paper nautilus shell - amazingly intact!

Getting checked out by the local wildlife. This was day-anchored off Los Islotes just north of Espiritu Santo. The young sealions would playfully tug at the dinghy oars, a rope trailed in the water, and our swim fins when we were snorkeling!

The pelicans taking lessons on how to fillet a fish.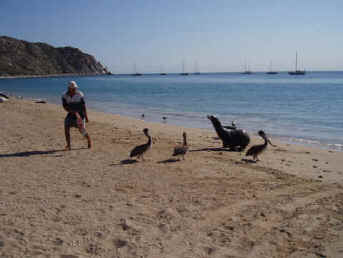 But the sea lion got the prize. (I wish I'd had a video camera for that!)

A marine iguana that lives in Marina Vallarta

Dinner with the Muncktons

Ready for the baby turtle release in Nuevo Vallarta