Huahine

Relatively untouched by tourism, Huahine's relaxed atmosphere and beautiful scenery kept us enthralled for weeks.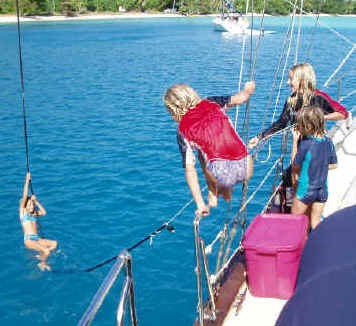 Sand castles and rope swings entertain the kids for hours on end.

Eva from 3T offered to give all the kids an art lesson on the beach. All the boats now have new paintings to hang.

Chores like laundry and provisioning take up a fair amount of time.
We borrowed a portable washing machine to do a big wash one day on the back deck.

Friends make this trip memorable.
Dolphins and Ocean Breezes have become regular traveling companions whether by dinghy or on a passage.

Local people have been more than generous with the bounty of fruit that grows in their backyards.
Raiatea & Tahaa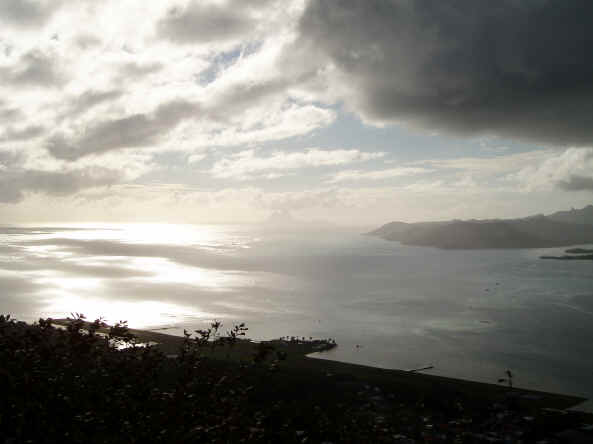 View of Tahaa and Raiatea in their shared reef with Bora Bora in the distance.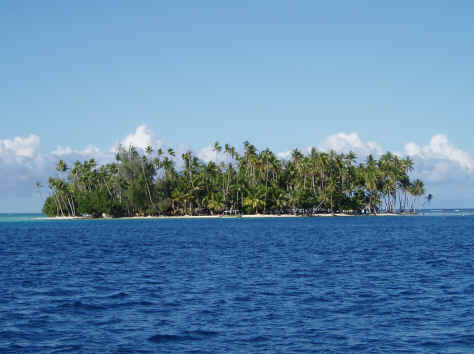 Motu where Ellie celebrating turning eight. View of barrier reef and lagoon from Raiatea.

Andrea, Louisa, Ellie, Sophie & Emma celebrating Ellie's birthday with cupcakes and smiles.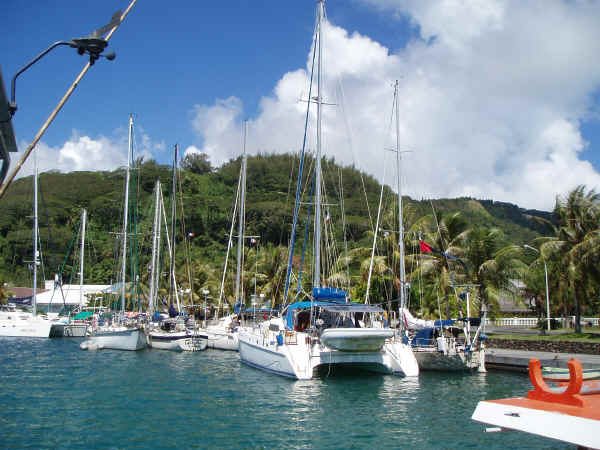 What a crowd. Rafted three deep, cruisers congregated at the free town wharf on Riatea after several days of rain.
Grocery shopping,, fuelling up and lots of socializing went on and on.
Bora Bora

Amphibious kids.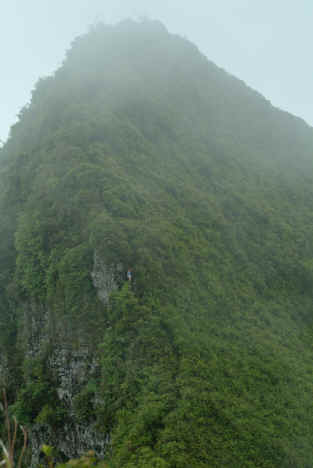 See if you can see Anna half way up the trail there in the middle. Astrid, Dave, Anna, Alex, Helen & Pete went for a fantastic hike up two of the three peaks on Bora Bora.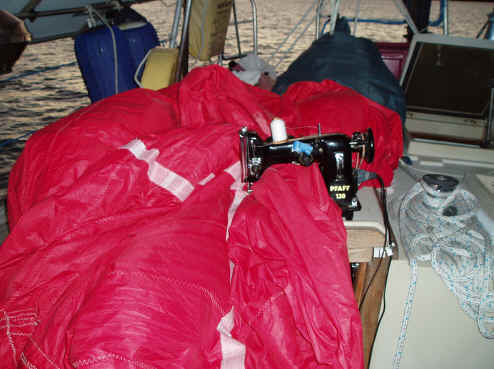 Finally, after a year of searching for one, someone had a blown out spinnaker for Pete to salvage. After 8 hours of sewing and patching, we're all set up for light air downwind sailing.

Anchored in beautifully clear water.

Sailing inside the lagoon.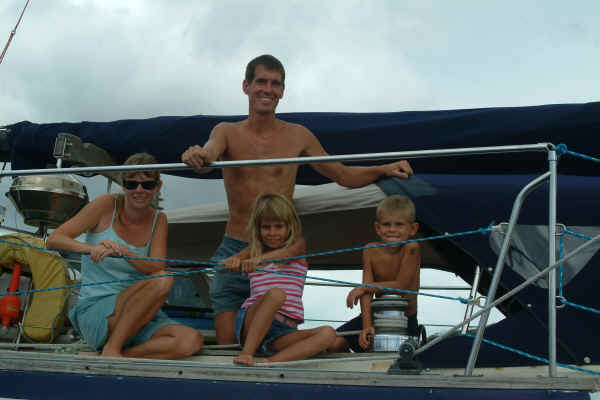 Ready to head further west and out of French Polynesia.